You'll Know When You've Arrived
The crisp, green landscapes will be shining in the sun. The neighborhoods will be immaculate and the people who live there will be happy to see you. The city will seem far away, but only a short hop from your driveway. You'll have lots of green space, trails, parks, and fabulous amenities and your home will be a warm place where memories are made.
When you live in Creekshaw, you'll know you've arrived!
Make More Hours in the Day to Play
Whether you're diving, leisurely floating, splashing your kids or getting in those daily aerobic laps, the massive pool at the Creekshaw Amenity Center is designed for fun in the sun. The best part? It's just a short walk from anywhere in the community.
Who's Ready to Meander?
After a day of deadlines, it's great to be able to mindlessly meander for a while on the luxurious walking and biking trails of Creekshaw. These paths have been created with the gently rolling terrain in mind and this eco-therapy is a great way to recharge.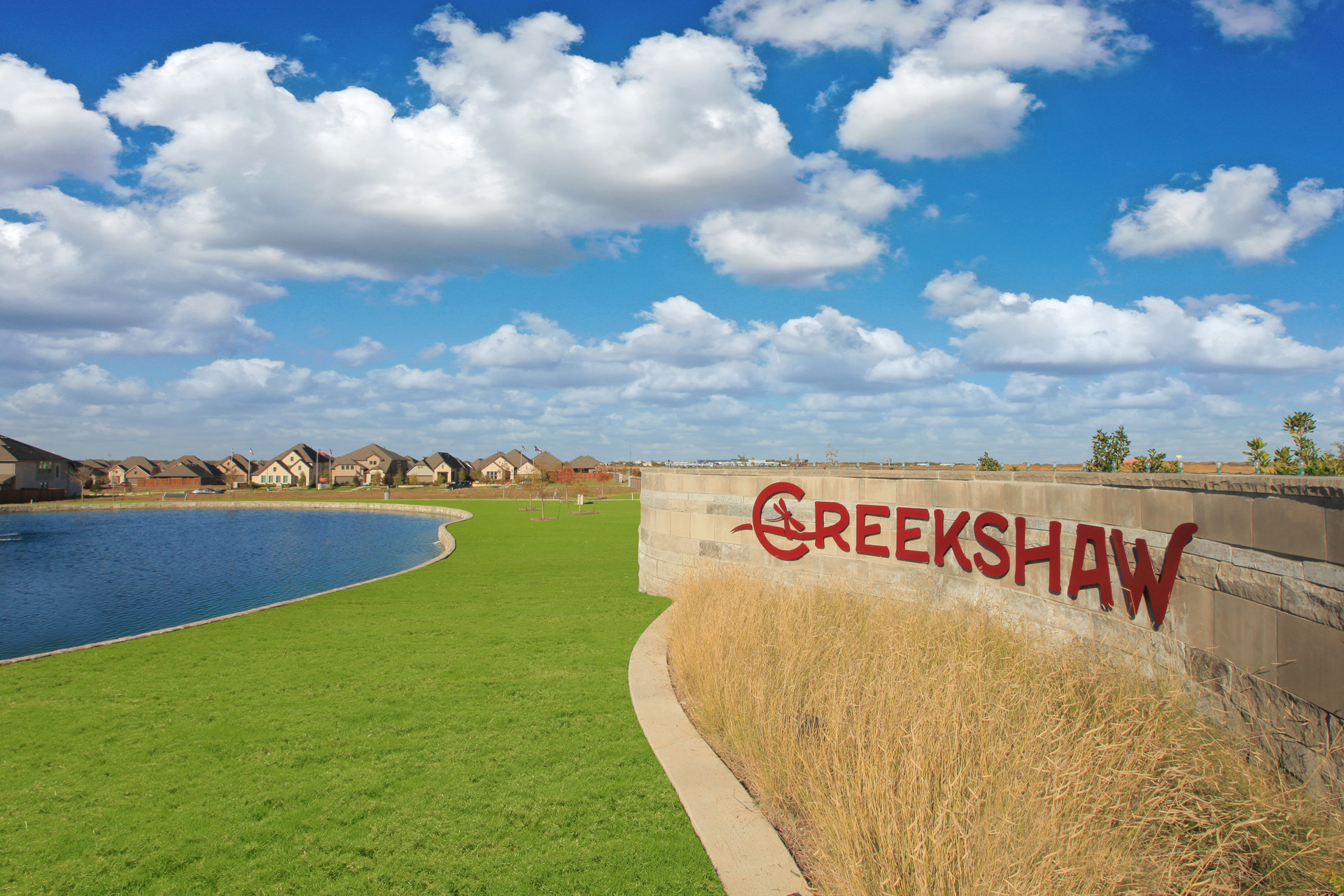 Working on Your Cast
Just like the residents of nearby Royse City have done for generations, taking a trip to the fishing hole is short and sweet, especially with the many green spots and parks along the way. The fishing pond at Creekshaw is a perfect place to teach small fry the finer points of catching, releasing and having fun!
Hey, Lets Walk to the Game
If convenience makes you happy, you are going to be delirious with the Royse City Sports Complex. It's being built adjacent to Creekshaw community, offering a wide range of sports activities, just a few steps from your front door.
Stay in the know
Sign up to receive the latest latest community news and updates from Creekshaw.